March 8, 2022 Valemount Council meeting was called to order by Mayor Owen Torgerson. Councillor Gee was not in attendance.
Berg Lake Trail UpdateRepresentatives from BC Parks presented the Berg Lake Trail rebuild plan to Council. Elliot Ingles, Ed Hoffman and Peter Goetz were in attendance to speak on the matter. Hoffman presented a slide show illustrating through photos and diagrams, some of the damage sustained to the trail during last year's flooding. He explained that they are certain the waterways have not settled into new beds. The plan is to go in and remove all the infrastructure they can along the lower portion of the trail and then wait to build or reinstall, until they can see what the water does as the runoff reaches its peak this year. They understand that the trail is a major source of tourism for both Valemount and McBride, and hope that people use this time to explore other trails and experiences in the area.
Senior Housing Society support requestCouncillors Pearson and McLean recused themselves as members of the society. Due to their absence, quorum was not attained and the matter of supporting the Valemount Senior Citizens Housing Society in their application for funding to subsidize housing and services for seniors in Valemount was tabled.
Building Inspection ReportCouncil received the building inspection report for January and February 2022.
JanuaryEstimated construction values:Building Permits – $10,000New Solid Fuel Appliances – $6,000Total – $16,000Permit Fees CollectedBuilding – $124.00New Solid Fuel Appliances – $130.00Total $254.00Permits IssuesBuilding – 1New Solid Fuel Appliances – 1FebruaryEstimated construction valuesBuilding Permits – $897,000Total – $897,000 This amount reflects major improvements to the Golden Years Lodge.Permit Fees CollectedBuilding – $3814.00Total – $3814.00Permits IssuedBuilding – 2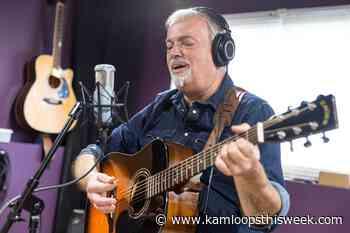 Bylaw ReportCouncil approved the February 2022 Bylaw Enforcement Summary Report. In February bylaw responded to three animal control violations and one zoning bylaw violation.
Childcare BC New SpacesCouncillor Blanchette stepped out prior to Council approving the security deposit for Development Permit 2021 – Daycare and affordable housing project, to be paid in two installments. $478,744 to be paid by BC Housing prior to the issuance of the permit and $239,372 to be paid out of the Childcare BC New Spaces funding upon release of the second advance of funding. The first advance is for engineering and construction leaving no funds available for the security deposit required by the Village. Council agreed that the deposit can be delayed until the second portion of funding comes in.
Budget itemsCouncil approved the following budget items for the 2022 fiscal year.1.Development Cost Charges Bylaw Upgrade $55,000 – these funds would help ensure the Village has enough money to keep up with the demands of infrastructure growth.2.Garbage truck replacement $150,000 – The current truck is over nine years old and the idle time on it has worn it out faster than driving time would. The backup truck is over 30, and will no longer be certified for use after December 31, 2022. Council made a decision to have staff look into leasing a truck as an option.3.Entrance sign partial rebuild $100,000 – The sign needs replacing due to wood rot. Work has been done in past years to keep it in place, but it's life is coming to an end. Council made a decision to explore new sign options in hopes that a more sustainable and durable material could be used, and ensure the existing traffic blind spot caused by the sign base is removed if a new sign goes in.4.Airport crack sealing $30,000 – Sealing will help prolong the asphalt lifespan and provide a safe environment for aircraft. Staff will apply for the BC Air Access Grant which could cover the costs, but in the event the application is not successful, the project still needs to be completed .5.Road crack sealing $50,000 – Crack sealing on 5th Ave and other areas as needed will help extend the lifespan of the pavement.6.Road patching $100,000 – A cost effective option for help prevent further damage and erosion to pavement. Patching to be completed on Karas/5th, 5th/Swift Creek, 6th/Ash, 8th/Ash and other areas as required.7.Municipal building furnace/AC replacements $40,000 – Requires replacement over continued repairs to be cost effective.8.Community hall generator $32,550 – The amount will combine with a Columbia Basin Trust grant to cover the total project cost of $162,750.9.Municipal hall generator $150,000 – This is in addition to $100,000 already approved by Council. If the final cost comes in below $250,000 the surplus will be returned to the grant fund.10.Municipal hall security upgrades $40,000 – This request is in response to several significant security breaches, in other municipalities within the province according to the staff report. Upgrades will include a new desk with security plexiglass (moved so the admin person has direct access to an escape route, security cameras and new safety glass for both fire and security, on front entrance door11.Woodstove Exchange Program $3,500 – This is the last year for the Climate Action Revenue Incentive Program. The money in this fund will assist in covering costs for the woodstove exchange program. The cost of wood heat replacements was recently increased with the loss of WETT inspection services in the valley.12.Water pump house high lift pump $70,000 – Ongoing maintenance and repairs.13.Water treatment plant valves $30,000 – Ongoing maintenance and repairs.14.Swift creek restorations $253,000 – This work will armour the Apex site to prevent further erosion, possible flooding and damage to Valemount water intake site.15.Sewer treatment plant clarifier rebuild $40,000 – The 40-year-old system is in need of a major rebuild.16.Lift station pumps $50,000 – Ongoing maintenance and repairs.17.Sewer line grouting $30,000 – Follow up to previous camera work that showed areas along the sewer lines that are in need of repair.18.Supervisory Control and Data Acquisition Upgrades $30,000 – This system allows Public Works staff to monitor the water and sewage systems. The money would allow more training for PW staff and provide immediate assistance in case of emergencies.
Columbia Basin Trust (CBT) – Community Initiatives and Affected Areas Programs (CIP/AAP) Adjudication Committee Member VacancyCouncil approved the request from the Columbia Basin Trust (CBT) – Community Initiatives and Affected Areas Programs (CIP/AAP) Adjudication Committee Member Vacancy to proceed through 2022 with five community members, and the amended Terms of Reference for the committee, keeping the number of members flexible stating an "up to" number. Councillor Blanchette reminded viewing applicants is online for voting.
Variance PermitCouncil gave initial approval to the proposed Development Variance Permit 22-02 for 1100 Main Street – The Lions Hall, to decrease the minimum setback from 1m to 0m in order to accommodate a roof overhang. The increased size of overhang would provide coverage for the side entrance and sidewalk. Mayor Torgerson requested information be received from the applicant regarding the possibility of snowstops.
Public CommentRashmi Narayan spoke on the motion that was tabled due to lack of quorum. She extended an invitation to Council to the open house at the Senior Society on March 10. Also, she suggested there may be an option for a letter of support being issued from the Village staff without it having to come back to Council, due to a tight deadline.
Micheal PetersBC Parks Plan. As a resident and member of the media he has been trying since the flooding to gather more information and has experienced very little information support from BC Parks as he has tried to report on the situation. In his opinion, it's not just a trail system. It's a source of revenue for the community. It's a world class destination that we can no longer market for the next several years. He asked Council to press for resources and action.
Council moved to proceed to in-camera for consideration of one item per Section 90 (1) (c) of the Community Charter to discuss matters relating to labour relations or other employee relations.