BRATTLEBORO — Vermont Beer Makers received approval Wednesday night from the Brattleboro Development Review Board to start construction on its new facility on Old Ferry Road.
Kelen Beardsley, general manager of Vermont Beer Makers, said on Thursday they hope to get underway with construction in the next few weeks.
"Our hope is to begin brewing before the end of 2022," he said.
Vermont Beer Makers got its start in 1996 in Lyndonville as Trout River Brewing.
Beardsley, Gabe Streeter and Trevor Billings bought Trout River in 2014 and moved it to their hometown of Springfield.
"Things did not work out as we had hoped so that is disappointing, but we're definitely excited about being in Brattleboro," said Beardsley. "There's a lot of exciting things happening in that community, and we are glad to become a part of it."
In 2020, Trout River was purchased by Paul Belogour and renamed Vermont Beer Makers. Belogour, of Guilford, also owns Vermont News & Media, the parent company of the Bennington Banner, Brattleboro Reformer and Manchester Journal.
Prior to voting to approve the application on Wednesday night, the board took testimony from William Jewell, a representative of the Windham Solid Waste Management District, and Trevor Allard, vice president of Allard Lumber, both abutters to the project.
Jewell and Allard expressed concern about drainage from the developed site and a right of way between the new building and Allard Lumber that the waste management district uses several times a week. Jewell also said the district is concerned about a steep slope along the property line.
"The plan shows they are doing a retaining wall there," said Jewell. "The weather's been nice to us. It hasn't eroded. But the potential is pretty strong. [The district] would like that bank on their property line stabilized as soon as possible. Originally we thought we were going to see a wall up there long before now, and that hasn't happened ..."
He also noted that Allard "has a problem" with drainage.
"The concern is the overflow from one of the catch basins goes into Allard's storm drain," he said.
"Bill (Jewell) is describing some things as belonging to Allard that have long since fallen to the town and are maintained by the town," said Brian Bannon, zoning administrator. "The board can't really condition anything without the town's approval because this is really the town's drainage system and not Mr. Allard's. ... If Mr. Allard wants to reclaim that system, you should talk to the town attorney. The town would be perfectly willing to have somebody else maintain it."
But Allard insisted the system runs through his property, and that he has a state water permit for the drainage.
"That's always been a private system," he said, pointing out that Allard's system eventually drains into the town's drainage system.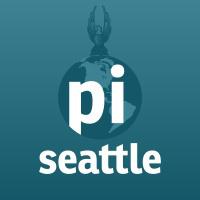 "But there's probably 600 feet of private system and drains in between that point and [the town's] system," said Allard.
In response, Bannon recommended the board condition approval on a guarantee that there is no net discharge of stormwater from the new site, as is proposed in the application.
"So long as it has no material impact on existing conditions there's literally no need for any improvements," he said. "If there's something more major required to meet the state requirements and also not have any greater impact on Mr. Allard, they'll have to come back to the board with an improved design that reflects that."
"The other part of that is the old retaining wall," said Jewell. "Is there some way we can expedite getting that stabilized?"
"The board can't tell them their timetable," said Maya Hasegawa, board chairwoman. "They've heard you ... I think. That's between you and them to work out the timetable. We can't control that."
Bannon noted the state has been in recent contact with the engineers of the project.
"I would think that would call for immediate stabilization of any steep slopes," he said.
After taking public comment, the board discussed what conditions to apply to their approval.
"It might be worthwhile to have a conversation between the town, Mr. Allard and the applicants to find satisfactory language for the stormwater discharge," said Bannon. "It might help avoid misunderstanding or an appeal and allow us to work out any difficulties there."
Three other conditions include that the applicant receive stormwater approval from the state, that there be no net increase in discharge and that signs be administratively approved.
"I'm not real comfortable with saying our client and the abutters, the Allards, are going to come into any agreement on this," interjected Phil Savoy, of Savoy Engineering in Westminster, who presented the project to the board. "We've already designed a stormwater plan, so there's less drainage off the site after construction than now."
"Excuse me," responded Hasegawa, "you're not on the board. The board is now discussing what we're going to require of you, and so you cannot comment at this point."
The board voted 5 to 0 to approve the application with the four conditions.
The brewery will be housed in a steel building that is coming from Titan Steel Structures in Pompano Beach, Fla., and will be erected on a concrete slab, which is "pretty run of the mill as far as industrial buildings go," said Savoy.
When completed, the brewery will employ about 10 people, with the potential of hiring another five to 10. It will have a small tasting room that will seat up to 20 people. There will be 35 parking spaces, with one electric vehicle charging station in the parking lot, as required by state law.
Vermont Beer Makers brews four varieties, available in Vermont, Massachusetts, Rhode Island and Maine.
"With our expansion we hope to be in a few more states once we are able to supply more beer," said Beardsley.
Belogour also has plans to open a pub and tasting room at 287 Marlboro Road in West Brattleboro, the site of the former Mattress Outlet and, before that, the Country Kitchen restaurant.