Camper vans will have to double as travelling loos under a tighter standard for self-contained vehicles. The definition of "self-contained" now means freedom campers wanting to stay in restricted areas will need a toilet that can be used inside the vehicle even when the bed is made up. Standards New Zealand manager Carmen Mak said the amended standard for certified self-contained vehicles would help ensure freedom campers did not affect the environment. It comes into force at the end of January next year.
READ MORE Inside loo rule for self contained camper vans and motorhomes
The change was welcomed by the New Zealand Motor Caravan Association (NZMCA) which commissioned the standard review, and had already begun enforcing the tougher rules for the 44,500 vehicles owned by its members.
Chief executive Bruce Lochore said the new rules were a "significant jump" and would target small vans that were not properly equipped for staying in areas without public toilets.
"Unless a porta-potty can be used at any time in the van, it won't meet the standard."
Certification can be done by a registered plumber and the NZMCA has 400 volunteers qualified to certify vehicles for its members.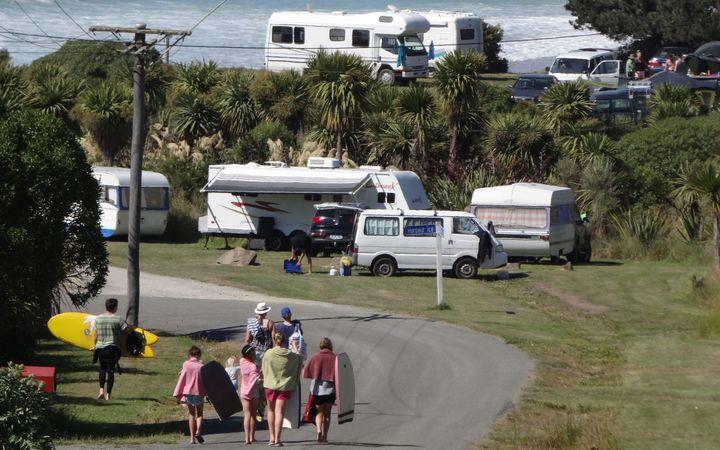 But Lochore said overseas visitors who had bought camper vans to travel the country were seeking the distinctive blue self-contained sticker that allowed them to freedom camp.
"In the last 12 months we've had a real spike in enquires from overseas visitors.
"They want the sticker and just think they'll just get it. They don't understand what freedom camping is in New Zealand and what's acceptable."
Lochore's only concern was the lack of a body to oversee certification standards, a job previously done by the Ministry of the Environment which relinquished responsibility in 2012 in the wake of funding and staffing cuts.
"It has to be a government dept but no one wants to put their hand up."
The Responsible Camping Forum, a group representing local authorities, rental vehicle companies, and other interested parties, said the change had wide support.
Spokesman Steve Hanrahan said there was initially some concern about the cost of retro-fitting rental camper vans so they met the new standard, "but most of them have been able to manage that within their business."
Hanrahan said about 80 per cent of the rental camper van fleet were forum members. He confirmed that Wicked Campers, which has raised public ire about the slogans on its vans, was not.