As a dog owner, there is nothing more enjoyable than watching your four-legged friend play with their favourite toy, nestle into their beloved blanket or run free on your daily walk.
But, what about the dirt and bacteria that can build up on their favourite toys and accessories?
Tails.com have shared a handy guide on how to clean your pet's favourite items and how regularly it needs to be done to ensure top hygiene at home.
Even though most dogs lick their bowls clean, the National Sanitation Foundation says pet bowls are one of the most germ-infested items in your household.
They rank fourth on the list for the highest concentration of germs – being overtaken by only the kitchen sink, toothbrush holder and kitchen sponge. This is because the leftover residue on your dog's bowl harbours bacteria, including salmonella and E. Coli.
Therefore, you should clean your pet's bowl every day to prevent the growth of mould, yeast, algae and fungi.
This may sound like hard work but you can simply toss them in the dishwasher on a sanitising cycle. Or the National Sanitation Foundation suggests deep cleaning your dog bowl by hand.
Westend61Getty Images
Dogs are no different to us when it comes to snuggling up in front of the fire at home. They enjoy nestling into their favourite blanket and sitting tight for the evening.
However, the issue is, dogs come into contact with lots of different types of bacteria and fungus, which mean their bed can become a sea of mites, fleas and ticks if not cleaned regularly.
These organisms can survive on fabric for up to 12 months, making it even more important to wash your pet's belongings regularly to maintain optimum dog hygiene and prevent flea infestations.
But how do you wash your dog's beloved bed? Simple. Start by hoovering any hair, crumbs and muck from the bed. Use a stain remover to treat any stains on the fabric and then toss it in the washing machine.
However, you must remember to use pet-safe laundry detergent to prevent any unwanted reaction to your dog's skin.
Did you know that that your watch could be up to eight times more dirty than your toilet due to the daily build-up of bacteria, according to research?
Well, now imagine you are a dog, running through bushes, jumping in puddles and rolling in mud, while wearing a similar accessory.
You need to wash your dog's collar on a regular basis. While the washing machine seems like the easiest option, not all materials can withstand it. Some items can fall apart or become damaged if the setting is too high.
The best option is to wash by hand, using a mild detergent, dish soap or even dog shampoo. However, you must make sure all the cleaning products have been thoroughly rinsed out as they could irritate your dog's skin.
GPS collars for dogs
Tractive GPS Tracker for DogsTractiveamazon.co.ukUS$23.99SHOP NOWWorld's smallest GPS tracker for dogsWeenectamazon.co.uk£49.99SHOP NOWTractive GPS Dog Trackerpetsathome.com£45.00SHOP NOW
Dogs are fascinated by toys and spend the majority of their time licking, chewing and slobbering all over them. They also carry their toys around the house, dropping them in various locations throughout the day. Therefore, your dog's toys are at risk of picking up potentially harmful bacteria, germs, mould and mildew.
Toys that are played with frequently should be washed at least once a week, while those that are noticeably covered in dribble, dirt or food, should be wiped immediately.
But how should you go about deep cleaning your dog's favourite toys? Some rubber toys can be placed on the top shelf of the dishwasher to be cleaned. While others will need to be hand-washed with soapy water.
The best method to clean fabric toys is to place them into an old pillowcase and put them on a gentle cycle in the washing machine, using a pet-friendly detergent.
It is also important you avoid using any disinfecting products containing bleach, even when diluted it can still pose a threat to your canine companion as it's highly toxic when consumed.
28 indestructible dog toys for aggressive chewers
Great for chewing — Best Indestructible Chew ToysKONG - Tires - Durable Rubber Chew Toy and Treat Dispenser for Power Chewers - For Medium/Large DogsKONGamazon.co.uk£13.95SHOP NOW
This tyre-shaped chew toy has been made from durable rubber, so it's perfect for determined chewers. It also gives owners the chance to fill the inside with tasty treats, too. Available in two sizes for you to choose the best for your breed.
READ MORE: 6 dog games great for training and bonding
Chew ring — Best Indestructible Chew ToysNylabone Power Chew Textured Dog Chew Ring Toy Flavor Medley Flavor X-Large/Souper - 50+ lbs.Nylaboneamazon.comUS$12.59US$6.99 (44% off)SHOP NOW
Made from durable nylon, this long-lasting chew toy challenges the most aggressive chewers. Your pup is certain to love the tasty flavour, too.
Cuddly toy — Best Indestructible Chew ToysDragon with Chew Guard Technology Moonmoonamazon.co.uk£27.07SHOP NOW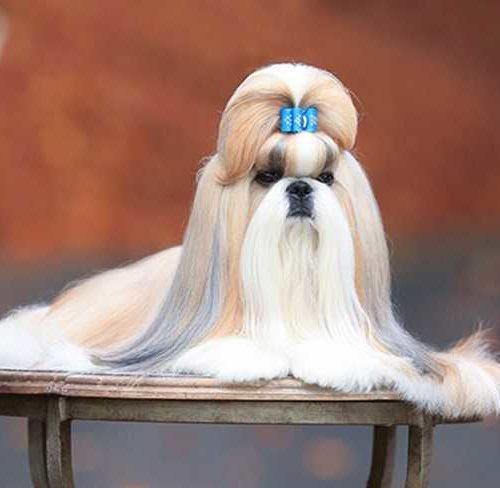 As well as being cosy to cuddle, this sweet dragon toy features chew guard technology with a durable layer.
Ring toy — Best Indestructible Chew ToysKong Ring Dog Toypet headpetsathome.com£8.50SHOP NOW
Built for durability, this bright red dog toy will offer your four-legged friend mental and physical stimulation. And at just £8.50, it's a real steal buy.
Fun bear toy — Best Indestructible Chew ToysWild Knots Bear KONGamazon.co.uk£13.09SHOP NOW
Soft yet durable, this cute grey bear has minimal stuffing and an internal knotted rope skeleton.
Tough material — Best Indestructible Chew ToysPlanet Dog Orbee-Tuff Planet Ball BluePlanet Dogamazon.co.uk£14.21SHOP NOW
One of the toughest dog balls on the market, this sweet 'planet' design has been made with award-winning Orbee Tuff material. Certain to provide hours of fun...
Perfect for fetch — Best Indestructible Chew ToysWest Paw Design Zogoflex Jive Dog ToyZogoflexamazon.co.uk£10.25SHOP NOW
Does your pup love to play fetch? Well, this dog toy is one of the most durable styles around — and will aim to stand the test of time, no matter how much it is used.
Great for swimmers — Best Indestructible Chew ToysRuffwear Dog Toy with Rope HandleRUFFWEARamazon.co.ukSHOP NOW
Ideal for dogs who love to swim, this floating fabric toy has a handle and is designed with abrasion-resistant materials for increased durability. Make sure not to forget it on your next beach trip.
Ideal for larger breeds — Best Indestructible Chew ToysJW Pet Company Megalast Ball Dog Toy, Large JW Petamazon.comUS$11.99US$4.31 (64% off)SHOP NOW
Want to treat your pup to a long-lasting toy? This floating ball has been constructed from thermo plastic rubber and is also infused with vanilla extract.
Ideal for the water — Best Indestructible Chew ToysPlanet Dog Orbee-Tuff SqueakPlanet Dogamazon.co.uk£15.58SHOP NOW
This is no ordinary ball: made with aggressive chewers in mind, it's perfect for pups who need something firm to hold onto. It is 100% non-toxic, has a fun squeak sound and is infused with a natural mint oil.
Best for snack time — Best Indestructible Chew ToysPet-Fun Medium Mango - Safe Fun Durable Rubber Dog Chew Toy for Boredom, Virtually Indestructible Treat Dispenser, Long-Lasting Slow Feeder, Tough Strong Teething Toy for Medium/Small DogsPet-Funamazon.co.uk£11.89SHOP NOW
This durable rubber mango toy — which can be filled with dog treats — is sure to provide hours of chewing fun. Perfect for small and medium dog breeds.
Tug of war toy — Best Indestructible Chew ToysRuffer and Tuffer Tug Of War Rope and Chew Dog Toypetsathome.com£9.00SHOP NOW
Keep your dog entertained for hours with this colourful chew toy on a durable rope. The makers explain: "Ruffer and Tuffer is specially designed to be stronger than the average, with a unique construction that delivers added durability with superior strength."
Ideal for aggressive chewers — Best Indestructible Chew ToysDog Chew Toys for Aggressive ChewersONEISALLamazon.co.uk£9.34SHOP NOW
Perfect for aggressive chewers, this bright green bone toy helps to help clean teeth and control plaque, while providing endless hours of fun.
READ MORE: 8 dog breeds that make the best swimmers
Great for training — Best Indestructible Chew ToysNero Ball Ultra TM - Dog Training Ball On A Rope - Exercise and Reward Toy for DogsThe Nero Ballamazon.co.uk£28.88SHOP NOW
Thanks to the built-in rope, owners can throw this ball further for their pups to chase. It is used by the K-9 police as well as the Military Working Dog Teams, so it's both tough and durable. Brilliant if you want to train and motivate your dog.
Fun duck toy — Best Indestructible Chew ToysGo Quackers Duck Dog ToyJoulesnotinthedoghouse.co.uk£8.00SHOP NOW
Give your pup a reason to have some fun with this adorable duck toy. Hardwearing and well-crafted, it has a hidden squeaker to keep your pet entertained.
Ideal for adding snacks — Best Indestructible Chew ToysIdepet Dog Toy Ball, Nontoxic Bite Resistant Dog Chew Ball Food Treat Feeder Tooth Cleaning Exercise Game BallIdepetamazon.comUS$8.99SHOP NOW
Perfect for fetch and interaction with your dog, this ball has been made with extra-tough rubber to stand the test of time. Thanks to its soft and unique surface, the ball will also keep your dog's gums healthy.
Ideal for playing catch — Best Indestructible Chew ToysKong Airdog® Squeaker Football Dog ToyKONGnotinthedoghouse.co.uk£5.79SHOP NOW
Let the fun commence with this long-lasting squeaker football dog toy. Perfect for keeping your dog entertained in the garden.
Wheel toy — Best Indestructible Chew ToysRuffer and Tuffer Mighty Wheel Dog ToyRuffer and Tufferpetsathome.com£4.00SHOP NOW
This strong wheel dog toy is perfect for aggressive pulling and tugging. The specially developed soft rubber design helps to clean their teeth and massage their gums, while its engaging shape will provide hours of fun.
Chewable stick — Best Indestructible Chew ToysChewable Stick Coffee Tree Wood SmallGoodWoodamazon.co.uk£8.54SHOP NOW
This durable wooden stick is great for dogs who love to chew regularly. While keeping your dog occupied for hours, it's also great for their dental hygiene.
Best squeaking toy — Best Indestructible Chew ToysKong Airdog® Squeaker Donut Dog ToyKONGnotinthedoghouse.co.uk£7.55SHOP NOW
Built to last, this fun donut dog toy has been made from high-quality material will not wear down dogs' teeth.
Ideal for playing fetch — Best Indestructible Chew ToysInteractive Fetch Dog Toy with Tennis Ball KONGamazon.co.uk£12.95SHOP NOW
This bright orange fetch toy is ideal for interactive fun. It has a squeaker and practical handle for throwing at your pup. We're certain they'll love this!
READ MORE: 12 things all dog owners should do in lockdown
Bone — Best Indestructible Chew ToysNylabone Dura Chew Plus, Chicken, MediumNylaboneamazon.co.uk£8.99SHOP NOW
This chew toy encourages healthy, non-destructive chewing habits with dogs.
Great for puppies — Best Indestructible Chew ToysNylabone Gentle Puppy Dog Teething BoneNylaboneamazon.co.uk£5.36SHOP NOW
Great for young puppies, this gentle bone will help teething pups who have not yet formed any adult teeth.
Pineapple toy — Best Indestructible Chew ToysPet-Fun Large Indestructible Pineapple -Pet-Funamazon.co.uk£16.99SHOP NOW
This durable pineapple toy has been built to last, helping to solve destructive chewing, teething, dental health, boredom, separation anxiety, training, and exercise.
Great for heavy chewers — Best Indestructible Chew ToysKONG Jump n Jack Dog ToyKONGnotinthedoghouse.co.uk£13.35SHOP NOW
We love this unique toy, which is great for chew sessions and endless fun. Top tip: fill with peanut butter to extend playtime and satisfy chewing instincts.
Onion toy — Best Indestructible Chew ToysPetface Latex Onion Large Dog ToyPetfacefetch.co.uk£3.09SHOP NOW
In a blush pink, this large onion toy is surprisingly durable. Best of all, it's just over £3.
Perfect for chewers — Best Indestructible Chew ToysPet Qwerks REAL BACON Infused BarkBone Pet Qwerksamazon.co.ukUS$14.56SHOP NOW
This durable Bark Bone is infused with real bacon and is perfect for even the toughest chewers. Its non-toxic and non-allergenic materials mean its safe for your pup to enjoy.
Rubber frisbee — Best Indestructible Chew ToysKONG - Extreme Flyer - Durable RubberKONGamazon.co.ukUS$13.61SHOP NOW
Looking for a durable rubber frisbee? Well, look no further, as this red style from KONG is perfect for keeping your four-legged friends fit and healthy.
Like this article? Sign up to our newsletter to get more articles like this delivered straight to your inbox.
SIGN UP
This content is created and maintained by a third party, and imported onto this page to help users provide their email addresses. You may be able to find more information about this and similar content at piano.io