When you know how to clean stainless steel appliances, pans, cutlery and more it will make all the difference. After all, no one like the look of dull and dirty anything, so If your fridge door, best chef knives or kitchen sink has dirty finger prints and cooking splashes all over it, it's time to get clued up.
The great part is that restoring shine is easily done with natural vinegar, baking soda and more, plus, the right non-abrasive tools. Keep scrolling to get to grips with cleaning stainless steel properly to make your kitchen a spotless, shiny and welcoming space.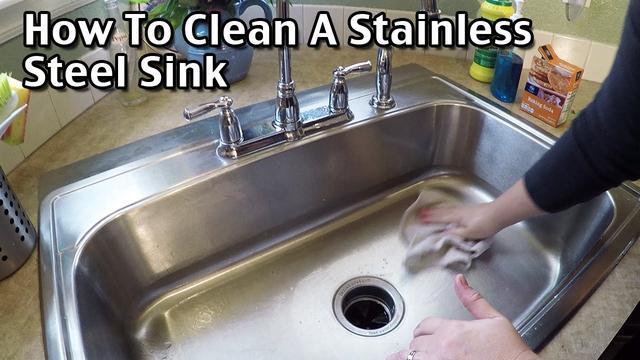 How to clean a stainless steel hob
How to clean stainless steel with baking soda
How to clean stainless steel pans
Top tip: To clean burn marks from your pans when they've been left on the stove for too long, use a mildly-abrasive cleaner, such asBar Keeper's Friend. Sprinkle onto the bottom of your pan, add a little water to form a paste and scrub with a wet sponge. Rinse thoroughly.
How to clean stainless steel cutlery
We spoke to Viners about the best way to clean and care for stainless steel cutlery. 'A stainless steel blade can be washed with hot water and a mild soap. We don't recommend putting any stainless steel knives in a dishwasher, as this can damage the coating and affect the overall look of the knife.Be sure to place the blade on the side of the sink facing away from you when washing your knives to avoid any injuries or accidents.'
Method:
How to care for stainless steel
Shiny like new! 🙌