---
SPOTLIGHTED PODCAST ALERT (YOUR ARTICLE BEGINS A FEW INCHES DOWN)...
---
Commentators: Vic Joseph, Wade Barrett
Ring Announcer: Alicia Taylor
Backstage Correspondent(s): McKenzie Mitchell
•STREAM LIVE HERE ABOUT 15 MINUTES AFTER THE SHOW CONCLUDES•CALL: (515) 605-9345•EMAIL COMMENTS/QUESTIONS: pwtorchnxt@gmail.com•IF YOU DON'T LISTEN LIVE, DOWNLOAD OR STREAM THE FULL SHOW POST-RECORDING
---
-The show began with with a graphic in memory of Scott Hall, who passed yesterday after complications from hip surgery led to three heart attacks. His family took him off life support earlier yesterday.
-They played a recap video of last week's NXT Championship triple threat match from Roadblock that saw Dolph Ziggler capture the NXT Championship. If memory is correct, he is the first main roster talent to come down and win a main NXT Championship rather than someone who started in NXT or came from the indies and then moved to Mondays or Fridays.
-The Miz's music hit as "Miz TV" kicked off the show. The Miz received a hearty round of boos, but there were also some fans excited to see him.
"MIZ TV" WITH NEW NXT CHAMPION DOLPH ZIGGLER & ROBERT ROODE
The Miz did his usual intro. He said the most must-see WWE Superstar of all-time and only two-time Grand Slam Champion is on NXT 2.0. A "Miz" chant started. He hyped his WrestleMania match, then said one man turned that weekend upside down: a friend, a rival, and someone who asked him personally to be there. He introduced Ziggler and Robert Roode.
The Dirty Dawgs made their entrance, Ziggler in jaguar-spotted pants and the title around his waist. Ziggler said after 15-plus years, it just feels right. He said let him be the first to welcome The Miz to Ziggler's must-see show NXT. A "NXT" chant started as The Miz said he loves how Ziggler just waltzed in and goaded Bron Breakker into a match. He said he knows people expect Breakker to enter and break things, but won't as they played video from earlier in the day where he searched for Ziggler, forcing Breakker to leave the area. He stormed off in his Dodge Challenger, blowing past a stop sign. Role model!
Roode said what is he complaining about since he agreed to the triple threat match in the first place and there are no rules, but Roode always follows the rules (makes sense!). Ziggler said Breakker was smart to turn back and not come back. He said something is much more important: himself. He said he loves wrestling and is a fighting champion. He doesn't do it for the accolades or money – they joked about The Miz's money – then L.A. Knight's music hit to a HUGE pop. Sigh.
Knight made his way to the ring. He quieted the crowd for, you guessed it, "Let me talk to ya!" He said the last time he ran into Ziggler at Raw to come down since the door is open and Ziggler became NXT Champion. He said if Breakker isn't here, then he isn't waiting anymore and challenged Ziggler with a "Yeah!" Ziggler said he's a fighting champion…but he only fights superstars. The Miz then interjected on Knight's behalf, complimenting and putting him over, particularly on the mic, saying he'll be a major player…just not yet.
Knight said they're right, he's not a superstar; he's a damn megastar. He said that means any day of the week he can take the title. He told Orlando to tell him whose show it is – they chanted – and he said Ziggler has something that belongs to him. He said to show him that this is Ziggler's show. Ziggler said the world needs ditch diggers, too, but he only wrestles in the main event and that's where Knight will find Ziggler if he can find him there. Then The Miz announced it as the main event, so the end of that promo from Ziggler was odd. They jawed at each other a bit more.
-They showed Cameron Grimes and Legado del Fantasma making their way to the ring for a qualifying match.
-Carmelo Hayes' music as he and Trick Williams made their way to the ring as Vic Joseph said they're going to join commentary. They cut to break. [c]
-They returned with McKenzie Mitchell in the back with Cora Jade. She asked about Jade attacking Mandy Rose. Jade said it's simple and Toxic Attraction has hell to pay as Raquel Gonzalez is out four to six weeks. She said she has a feeling they're going to be looking for her as she stole all three of their title belts. Mitchell really didn't see those before the interview? She walked off.
(1) CAMERON GRIMES vs. SANTOS ESCOBAR (w/Legado del Fantasma) – Qualifying match for the North American Championship match at Stand & Deliver
The match began as they returned. When Hayes asked who didn't call him the A Champion, after a brief pause, Wade Barrett said "Beth Phoenix." Hayes said he sent Pete Dunne packing and made him change his name; ha! The two traded holds before Grimes mocked Escobar by shaking his butt. Escobar hit a dropkick after a rope run and leapfrog, then slowed things down. Grimes blocked a suplex as Hayes said they just made Solo Sikoa vs. Roderick Strong, then Grayson Waller vs. the winner of A-Kid and Kushida.
Escobar stomped away at Grimes, using the full count of referee D.A. Brewer. Escobar forced Grimes into a corner and hit a big chop. Grimes reversed position and hit some kicks, but Escobar switched and hit an enziguri, then a basement dropkick. Escobar hit a big kick to the chest as Hayes said he hates cocky wrestlers like Escobar (nicely done). Escobar methodically hit strikes on Grimes against the ropes, but Grimes came off of the ropes with a rana, but his PK from the apron was interfered with by LDF, then Escobar took out Grimes as they cut to break. [c]
They returned with Escobar working the arm, but Grimes threw him off. Escobar dodged and worked the arm as Hayes said his create-a-wrestler on 2K is higher than both men's ratings. Escobar hit a leaping axe handle for a two-count. Grimes countered, then hit a flying forearm. He then clotheslined Escobar over and to the floor in front of the announce table. This time, Grimes leaped over LDF with a flipping senton to land on Escobar. Joseph dropped a "ladder to success" line as Escobar hit a leaping lungblower for a two-count as Grimes came off of the top rope.
Escobar went for a crossbody that Grimes turned into Collision Course for a two-count. Escobar then hit a pump knee and went for the Phantom Driver, but Grimes fought out and hit a roundhouse kick. He then hit a superkick to drop Escobar as Hayes said he can't believe these guys are fighting over him. Grimes pointed at Hayes, then went for Cave In. Escobar caught him into the Phantom Driver to win. Grimes lost another big match clean.
WINNER: Santos Escobar at 11:30 (Phantom Driver) to qualify for the North American Championship ladder match
-A video with Kay Lee Ray and Io Shirai played about the finals of the Women's Dusty Classic being next week. In Japanese, Shirai said they came together to destroy Toxic Attraction. They put over Wendy Choo and Dakota Kai a little, but said they'll win and bring Toxic Attraction's reign to an end.
-Choo was sipping a drink in the locker room as Kai approached, scared. Choo said they could do it as Toxic Attraction barged in asking about their titles and Jade. Kai said they didn't have to injure Gonzalez as they had the match won. Choo cut off Jacy Jayne and asked why they did it; Mandy Rose said because they can. They went off to find Jade. Choo said they're hot, but they're kind of weird. Kai said so weird.
-The announcers hyped Stand & Deliver before shifting to a vignette on A-Kid where they put A- [adjective] to hype his debut against Kushida. They cut to break. [c]
(Hazelwood's Take: A fine match, but the highlight was Hayes on commentary. He seemed to thoroughly enjoy both his time at the desk and watching the match. His barbs were so well-timed and worded, and his self-delusion makes for a great heel. I wonder if Grimes is heading to Raw or Smackdown since he just never wins big matches in NXT. Escobar was rumored to go, but with LDF there, I think it's more likely he stays longer until they, especially Elektra Lopez, are ready for the move.)
-Kushida was finishing his entrance as they returned with A-Kid in the ring. No entrance for his debut? Damn!
(2) A-KID vs. KUSHIDA (w/Ikemen Jiro) – Singles match
Kushida worked the arm to big as A-Kid used a handstand leg scissor to break the hold. Kushida rolled out and maintained a front facelock with rotations. He then mocked A-Kid, who picked the ankle and cartwheeled away from a Kushida attack, then hit a nice dropkick. He dodged some Kushida kicks, but Kushida grabbed the arm. A-Kid got dropped into an armbar, but he rolled out and tried for one of his own, then switfhed to an omoplata that Kushida rolled into a bridge. A-Kid lifted out, but Kushida hit the backslide, then a crossface transition.
A-kid rolled out and went for the omoplata, then Rings of Saturn as Kushida reached the bottom rope. Kushida decided to break the technical game with a gut kick and strikes, then a big bodyslam. Kushida locked in a Boston carb in the middle of the ring, but A-Kid reached the ropes. Kushida then hit his hip toss-basement dropkick combo for a two-count. He then worked the left arm, but A-Kid hit a German, held on, Kushida threw him off, then A-Kid rolled into a Northern Lights bridge for a two-count.
Kushida kicked out the left arm of A-Kid on the ropes, then went back to work, but A-Kid turned the attack on Kushida and landed an enziguri. A-Kid then hit a series of strikes and hit a springboard moonsault DDT (didn't land too clean) for the victory.
WINNER: A-Kid at 4:57 (springboard moonsault DDT) to face Waller next week
-Mitchell was with LDF in the back. Escobar cut her off and said he's the greatest luchador of all-time and the greatest this company's ever seen. He said he will be the next NXT North American Championship. Suddenly, Rey Mysterio and Dominik Mysterio appeared. Dominick and LDF argued over who's the greatest luchador. Mysterio said the luchador who's going to take the game to the next level is his son. They laughed. Dominik challenged whoever's "man enough" (sigh), and Raul Mendoza made the challenge. [c]
(Hazelwood's Take: So as soon as Escobar said "greatest luchador of all-time," I thought it would eventually lead to the inclusion of Mysterio, but not literally less than 30 seconds later. Dominik's acting was bad, awkwardly timed, and forced; at least he's trying! We know that with the likes of Brooks Jensen, Nikkita Lyons, and others, 2.0 is where you go to work out your bad acting.)
-They returned with a Cricket-sponsored highlight package on the two-week feud between Tiffany Stratton and Sarray which started over Sarray saying no to Stratton, then Sarray interfering last week and costing Stratton her match against Fallon Henley.
-As Sarray was getting ready to make her entrance, before her transformation, Stratton attacked her and tossed aside Sarray's grandmother's necklace. Stratton beat her to the ring and the ref rung the bell right away.
(3) SARRAY vs. TIFFANY STRATTON – Singles match
Stratton just rushed Sarray and beat on her in the corner, but then ate a drop toehold. Sarray gave Stratton a boot wash, but Stratton dodged her dropkick. Stratton then hit a handspring twisting splash into the corner and a rope-assisted elevated twisting splash for the victory.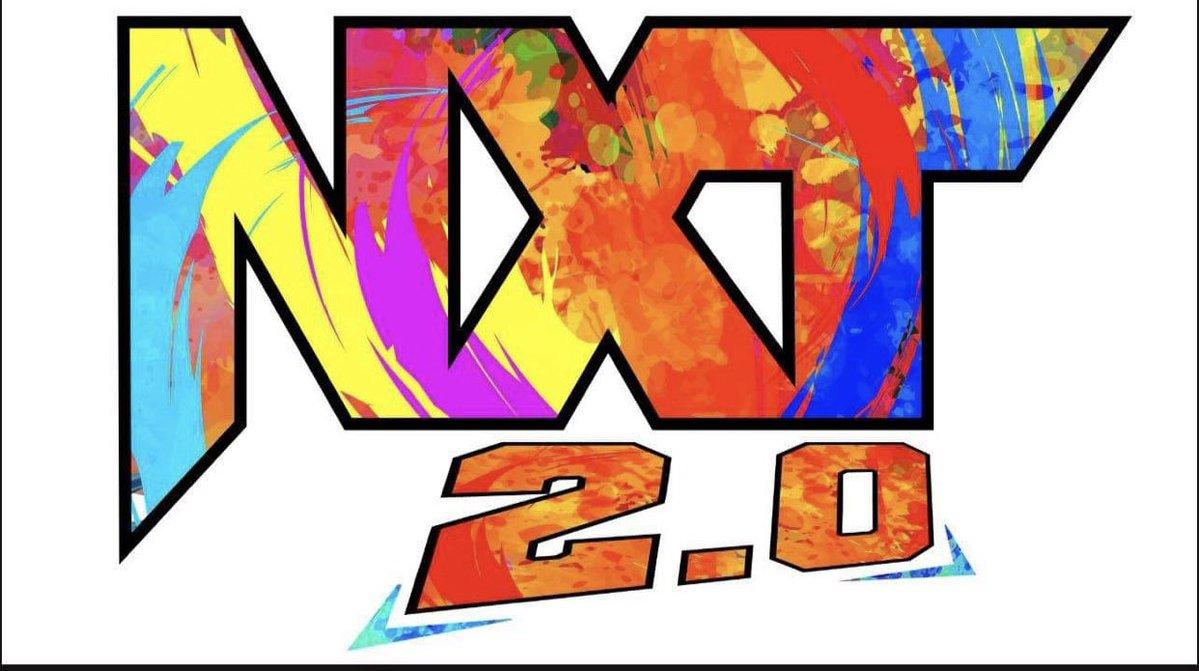 WINNER: Tiffany Stratton at 0:54 (twisting splash)
-Gunther approached Knight in the locker room and said Knight didn't get the shot because of his skill, but his mouth, and he doesn't respect that. Knight said the only thing he has to respect is him being NXT Champion and said if Gunther wants the first shot- Gunther said are you kidding me? He doesn't see a champion in front of him. Knight and Gunther argued a bit more before Knight walked off to prepare.
-They showed Tomasso Ciampa heading out to address the crowd. [c]
-They returned with Jayne seraching for Jade in the back. She turned and saw her title hanging from something in an obvious trap. She looked around, poked at it, then pulled it down, which closed the gate on her. Jade then locked it and trapped her in the storage area.
-Ciampa made his entrance to his new entrance music. Joseph said he seems to be at peace with himself. He gave a Scott Hall tribute during his entrance.
TOMASSO CIAMPA IN-RING PROMO
Ciampa looked around and smiled, then sat on top of a corner. The crowd chanted "Ciampa's house!" He said tonight, he wanted to take an opportunity to talk about gratitude. He said sometimes he just looks around and takes it all in that this is his life. He said he's been doing this for 17 years and always wanted to find a place he could call home, for someone to believe in him and make him "the guy." He said it's hard to explain because he's had this feeling that if he just had this once chance he would run like hell with it, and it came with WWE in NXT, for the largest wrestling company on the planet. He said that's gratitude.
He said since coming to NXT, success didn't come immediately or easily, but things worth fighting for the most seldom come easy. He said he's been here since 2015 and together (with the fans), they've been through- he paused as a "Thank you Ciampa/Please don't go!" chant started. He said if they recap seven years in a nutshell from DIY underdogs to Glorious Bombs to NXT Champion to the Blackheart to the single greatest NXT Champion of all-time, the truth is this was never about doing it himself because he always had the fans to do it with him, to cheer him on, to boo him at his best; they responded with boos.
He said he still thinks back to TakeOver New Orleans and coming out to boos and profanities with no music, telling everyone that Ciampa can be that guy. He said it's been a long journey of ups and downs and setbacks and surgeries and black-and-gold and 2.0, but he never left and the fans never left (well, a couple hundred thousand did), and that's gratitude. A "Please don't go!" chant started as he sat again on the top turnbuckle.
He said for the last seven years that if this chapter was ever to close, then he would know, and over the last couple of months he's thought more so than anytime before what his ideal fairytale ending would be. He said walking into Stand & Deliver as NXT Champion sounds like that, but he didn't make that happen. He brought up his neck surgery and losing that opportunity three years ago. He said what's next then, what does he do, is there a perfect way to close this chapter out? He paused as anguish crossed his face. The crowd chanted "One more match!"
He said not often in life do you get the opportunity to say thank you before it's too late. He said he's not going to miss his opportunity. He said from the bottom of his heart, for the last seven years to everyone watching at home, thank you.
Tony D'Angelo then entered the ring with his trusty crowbar. He dropped it, then went for a mic. He said he could have done a thing where he hit him with the crowbar, but this is different because he respects Ciampa enough to step to him face-to-face. He said he's been thinking who he has to beat to put himself in the history books, who can make him "the man" in NXT? He said here he stands in front of that guy. D'Angelo said Ciampa has been the face, the man of NXT for a while now, and it would be an honor for the family if Ciampa would throw hands with him at Stand & Deliver. He extended his hand and Ciampa shook, but then D'Angelo kneed him in the groin. He taunted Ciampa, said he's going to become the new don of NXT, and kissed him on the cheek.
-They showed Persia Pirotta and Indi Hartwell making their way to the ring, jawing at each other on the way. [c]
(Hazelwood's Take: Whereas a lot of the acting tonight has been so forced – aside from Escobar, really – Ciampa just felt genuine and relatable in that promo. He seemed like he really was fighting the emotions and desires in his head and heart. I loved how he shut down a fan so smoothly and quickly, regaining his spot as if nothing happened. I actually like D'Angelo's inclusion because of how he set it up in looking at how to establish himself as obviously, beating the now-Butch wasn't enough. I also like the misdirection with the crowbar only for the low blow; that was nicely done.)
-We get entrances! Interestingly, the tag team partners entered together with some acrimony. Weird.
(4) INDI HARTWELL vs. PERSIA PIROTTA – Singles match
They shook hands in a Code of Honor, but Pirotta held on a little longer. She then knocked Hartwell to the ground. Pirotta used her power to her advantage early, hitting a big boot to a running Hartwell for a two-count (there was light). Pirotta lifted Hartwell and hit a snake eyes in the corner, then a running splash for a two-count. Pirotta tried ripping off Hartwell's wedding ring, then just taunted her and stomped on her hand. Hartwell looked infuriated, then fought back with strikes.
She hit a corner clothesline and bulldog for a two-count. Pirotta then sent Hartwell to the apron as Duke Hudson suddenly appeared and distracted Hartwell. Dexter Lumis then came out from under the ring. Pirotta had Hartwell on her shoulders, but then got distracted by Lumis as did Hudson. Hartwell then rolled up Pirotta for the leverage pin.
After the match, Lumis and Hartwell slithered into the ring. Pirotta and Hudson kissed passionately, so Hartwell did the same to Lumis. Pirotta went even harder with Hudson, so Hartwell tore off Lumis' shirt and mounted him. Pirotta then did the same. Joseph said Barrett was blushing.
WINNER: Indi Hartwell at 2:24 (rollup)
(Hazelwood's Take: We're definitely getting a mixed tag match at Stand & Deliver between these four.)
-Gigi Dolan was in the parking area and saw her title leaned up against a big dumpster that she couldn't reach without getting in; you know where this is going. He jumped in, was grossed out by the trash, then an engine started. Using a lift, Jade closed the dumpster and with the lift on top of the lids, she was trapped. Jade mocked her and went off, saying two down, one to go. [c]
-They returned with LDF in the ring. The Mysterios entered next to a huge pop. Dominick couldn't hide his surprise.
(5) RAUL MENDOZA (w/Legado del Fantasma) vs. DOMINIK MYSTERIO (w/Rey Mysterio) – Singles match
A "Dominik!" chant started as they locked up and traded some lucha style holds and pins. This should be interesting as Mysterio is nowhere near the level of talent of Mendoza in-ring. However, he gained the upper hand with a big dropkick, but Mendoza took him down from the second rope. He then locked in a seated modified cobra clutch to slow down the pace. Mysterio fought to his feet and flung off Mendoza, then hit a springboard crossbody and a head scissor. He was sent to the apron, but fought off Mendoza. As he climbed, Lopez hit the apron and distracted him long enough for Mendoza to hit a leaping kick. Henley appeared and took down Lopez, then Jensen and Joshua Briggs appeared. Rey Mysterio punched Escobar in the face, distracting Mendoza so he could hit the 619 and frogsplash. Credit to Mendoza, who literally didn't move on the splash.
(Hazelwood's Take: Looks like we'll have another tag team match for the big event, either a mixed tag or a tag team match with Lopez and Henley as managers.)
WINNER: Dominik Mysterio at 3:04 (619 and frogsplash)
-Joseph and Barrett then discussed Scott Hall's passing as they threw to a tribute package. [c]
-They returned with Jade in the parking lot and some spray paint in front of Rose's new Range Rover, still holding the NXT Women's Championship; will she paint it n.W.o. style? She tossed the can aside and entered the UNLOCKED car of Rose. As she adjusted the mirror, Rose appeared in the back and attacked; so that's why it was unlocked. She bashed Jade's head on another car, then beat on her, yelling at her the whole time. Credit to Rose, her shots actually looked a bit snug. She yelled that Jade isn't on her level and never will be. Then, she picked up the spray pain and sprayed her with the white paint. Dolan and Jayne appeared as Rose said, "Game over, bitch."
-The Creed Brothers then barged into the ring with Malcolm Bivens, calling out whoever attacked them. They said it doesn't matter who jumped them, but what does matter is they come out and face them man-to-man (sigh, always the masculinity stuff). MSK's music hit as Barrett said he called it. They wore n.W.o. shirts. Wes Lee said, "Hey yo." He said they didn't attack them last week. He said they even made it a point to stand up for them. The crowd chanted "Bullshit!" Nash Carter, overacting, said The Creeds crashed the party. Bivens said they earned their opportunity.
Imerium's music hit next as Fabian Aichner and Marcel Barthel spoke from the elevated platform. Barthel said it's funny seeing them arguing about something they'll never obtain anyway (good line!). Bivens said why don't they come down there and give The Creeds their shot. Lee said MSK deserves the opportunity just as much as them and at least they face-to-face since Imperium knows they'd get bitch-slapped by everyone in the ring right now. Imperium laughed it off and said they want to world to see them fail to prove themselves, then for some reason, challenged them to a triple threat match instead of making them go against each other for the #1 contender's spot, but then again, The Creed Brothers should have a title shot anyway. They mocked Bivens' perception vs. reality promos.
-Mitchell was with Grimes in the back. He said disappointing is all he's been hearing, but all he does is disappoint. He said he's going to be sitting on the couch watching their biggest show. He brought up his father, who died just before Grimes could debut in NXT. He said three years later, all he does is disappoint.
-They hyped the qualifying matches for next week as Knight's music hit for the main event NXT Championship match. [c]
(Hazelwood's Take: I understand champions being confident, even arrogant, but this is now the second champion that has put themselves willingly into a multi-person title match. Hell, they're the ones who made the damn challenges! It just doesn't make sense, especially because both are presumably heel champions even if Hayes can also be read as a face. Why would heels make things harder on themselves? It just seems backwards. That aside, the match, as any match with a combination of these three teams, will probably be the match of the night at Stand & Deliver pending the rest of the card filling out.)
-They returned with Bivens arguing with Edris Enofe and Malik Blade, and Grizzled Young Veterans. Enofe said they don't get along like that, even if they attacked the waiters last week. Zack Gibson said he can't believe he has the nerve to accuse them when these "simps" are around. The Creeds then barged in and said people had accents that attacked them. Gibson said if that's all it took to get a title shot, they would have done it weeks ago. Bivens challenged them to a match next week, which they agreed.
-The triple threat Tag Team Championship, Ciampa vs. D'Angelo, and Rose vs. Jade for the NXT Women's Championship were confirmed for Stand & Deliver.
-Ziggler's music hit as yes, the Champion entered last! NXT's made a habit lately of this not being the case. Formal ring introductions happened from ringside even for the top title in the company, sorry, second after the A Champion, Hayes!
(6) DOLPH ZIGGLER (c) (w/Robert Roode) vs. L.A. KNIGHT – NXT Championship match
Referee Darryl Sharma drew the assignment for this title match. Knight hit a big shoulder tackle to start, then stared down Ziggler. Ziggler's bumping is going to make Knight look like a star tonight, huh? They locked up, but Ziggler went for a single leg that Knight thwarted with a front facelock. Ziggler kicked Knight in the gut to break the hold and threw him into the corner before a snapmare and rear chinlock. Ziggler taunted, but ate another shoulder tackle for a one-count.
Ziggler fought back with strikes and a boot against the face. He went for a belly-to-back, but Knight slipped out and hit a leaping neckbreaker for a two-count. Barrett mentioned Knight had a Last Man Standing match last week as he clotheslined Ziggler over and to the outside, holding his ribs. He then hit a big powerslam as Ziggler tried to catch him off-guard for a two-count. [c]
They returned with Ziggler in control, hitting a dropkick in the corner for a two-count. He locked in a body scissors and rear naked choke, but neither were really locked in very hard. He then wrenched on the nostrils of Knight. Knight then rolled over and rose to his feet with Ziggler on his back, ramming him into the corner. Knight was favoring the ribs again. Ziggler went for the Fame-Asser, but Knight hit basically a release powerbomb as a counter, but couldn't capitalize.
He then hit a comeback sequence with punches and his Yeah stomps in the corner before hitting his running knee that looked like it hit Ziggler right in the face. He then hit a big Oklahoma Slam and a leaping elbow for a two-count. Joseph then cut to the back where Breakker pulled up in his car in split-screen. Here comes shenanigans! Knight lifted and took Ziggler into a corner, then up to the top. He set Ziggler for a superplex, but Ziggler fought him off with rib shots. However, Knight ran back up to the top and hit the superplex. He crawled over for the near-fall two-count.
Roode hit the apron, but Ziggler missed the superkick. Knight hit basically a Burning Hammer, but Ziggler got his boot on the rope. Back on the feet, Ziggler blocked BFT, but Knight blocked Zig Zag. Ziggler then sidestepped a charging Knight, who hit the turnbuckle, then hit a superkick for the clean pinfall victory.
WINNER: Dolph Ziggler at 11:48 (superkick) to retain the NXT Championship
-After the match, Breakker's music hit, so no shenanigans. Ziggler and Roode remained in the ring. Breakker took a mic and said he wasn't going to wait, then demanded his rematch at Stand & Deliver. He knocked out Roode, then Ziggler accepted.
(Hazelwood's Take: For what we saw, Ziggler pulled out one of Knight's better matches, though Knight's series with Waller was also pretty good in the ring. He's never been known as a great worker – which Gunther intimated as much tonight – so this shift is nice to see, even if I CANNOT stand him on the mic. We knew what we were going to get with Ziggler as champ and that's someone who's going to sell his ass off while putting on good, if not predictable, matches. Breakker hasn't been bad in the ring, steadily improving, so I'm actually excited to see what kind of match Ziggler pulls out of him at Stand & Deliver.)
FINAL THOUGHTS: That was a pretty good show, though the first hour was a bit weird with no entrances for both matches. It's interesting that both the kickoff and the top of the second hour were anchored by promo segments, but I do think these were two of the better promo segments for those spots in 2.0 in recent months. I'm not sure how much more of the crossover we'll see, though Barrett did hint that other wrestlers on Raw and Smackdown were eyeing NXT after Ziggler's victory last week.
Another thing is that Breakker said he didn't want to wait, then demanded a title shot where he has to wait for the event to happen. I've mentioned quality control in relation to AEW, but 2.0 could use some of it from using "bitch" in consecutive segments to the babyfaces acting like heels and heels acting like valiant babyfaces. Grizzled Young Veterans hinted to the backwards character presentations when they said if all they needed to do was attack The Creed Brothers to earn a title shot, they would have done so weeks ago. Jade gets a title shot after attacking the champ and then trapping her cronies after failing to steal the champ's car. Heel champs Hayes and Imperium challenge others to multi-person/team matches to their own detriment. Ziggler accepts all comers instead of heeling his way out of challenges. Look, the matches are fine, but some of the little things need edits.