Feeney has expanded the design options for its aluminum products, including DesignRail Aluminum Railing Systems and Awning Kits, with the ColorEasy program. Drawing from the latest paint, siding, trim, and hardware trends, ColorEasy adds 15 solid color options for Feeney's railing systems and awnings, as well as three realistic wood-grain finishes.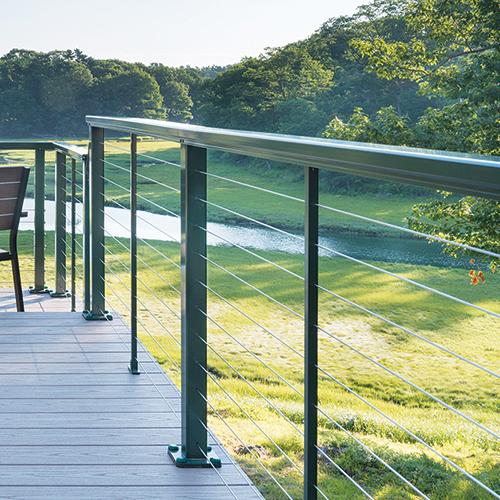 "At Feeney, we understand that customers expect a full range of color options when it comes to building products," says Katrina Ralston, president of Feeney. "ColorEasy enables contractors to offer Feeney railings and awnings in a choice of trending and classic colors that complement common materials and finishes found in interior and exterior settings."
ColorEasy's solid colors include Bright White, Modern White, Coffee Cream, Bronze, Oil-Rubbed Bronze, Silver, Sparkling Champagne, Dove Gray, Iron Gray, Blue Steel, Matte Black, Textured Black, Brickyard Red, Commodore Blue, and Hartford Green, along with cherry, walnut, and weathered gray wood grain finishes.
The ColorEasy launch includes a range of sampling tools for contractors, including textured color chips, a fan deck, and an online visualization tool. "Railings and awnings can define spaces and transform them from ordinary to statement-making," says Kym Nosbisch, director of retail and product marketing at Feeney. "With ColorEasy, contractors are able to provide a wider range of color options for their design-savvy clients, allowing them to easily match their Feeney products to existing color palettes for a seamless look."
The coatings meet AAMA 2604 specifications for impact, weather resistance, and color adherence, and require little maintenance over their lifetime. feeneyinc.com/coloreasy