After a 15 year hiatus, Kimpton Hotels & Restaurants has returned to New Orleans with the new Kimpton Hotel Fontenot. Located in the heart of the city's Central Business District, the boutique concept was designed by Brooklyn-based MARKZEFF to evoke both classic and modern styles complementary to the Big Easy.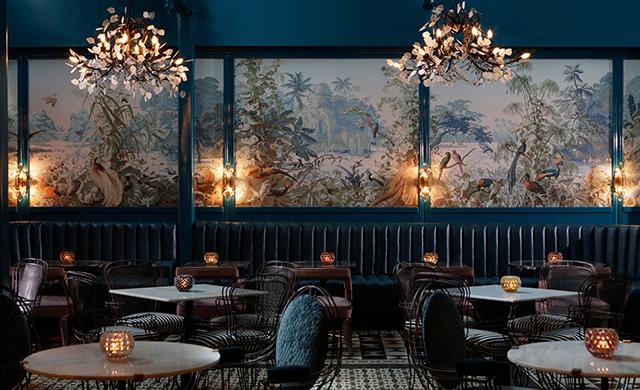 Taking cues from the city's jazz roots and southern hospitality, the design accentuates the building's original architectural details and is brought to life with a variety of custom artworks. A butterfly installation by New York–based artist Paul Villinski adorns a wall in the hotel lobby, which also features a seven-foot-tall trombone sculpture.
Onsite, the elevated restaurant and cocktail bar Peacock Room is decked out with turquoise lacquered walls, gold cove ceilings, mosaic floor tiles, and whimsical furnishings. Gospel Coffee and Boozy Treats will serve as the hotel's café and on-the-go dining option.
All 202 guestrooms and suites are crafted with clean, modern lines, and soft French blue and pink accents instill a sense of tranquility. A 24-hour fitness center is also housed onsite.